on Sunday, September 24 2017 @ 05:00 PM - 08:00 PM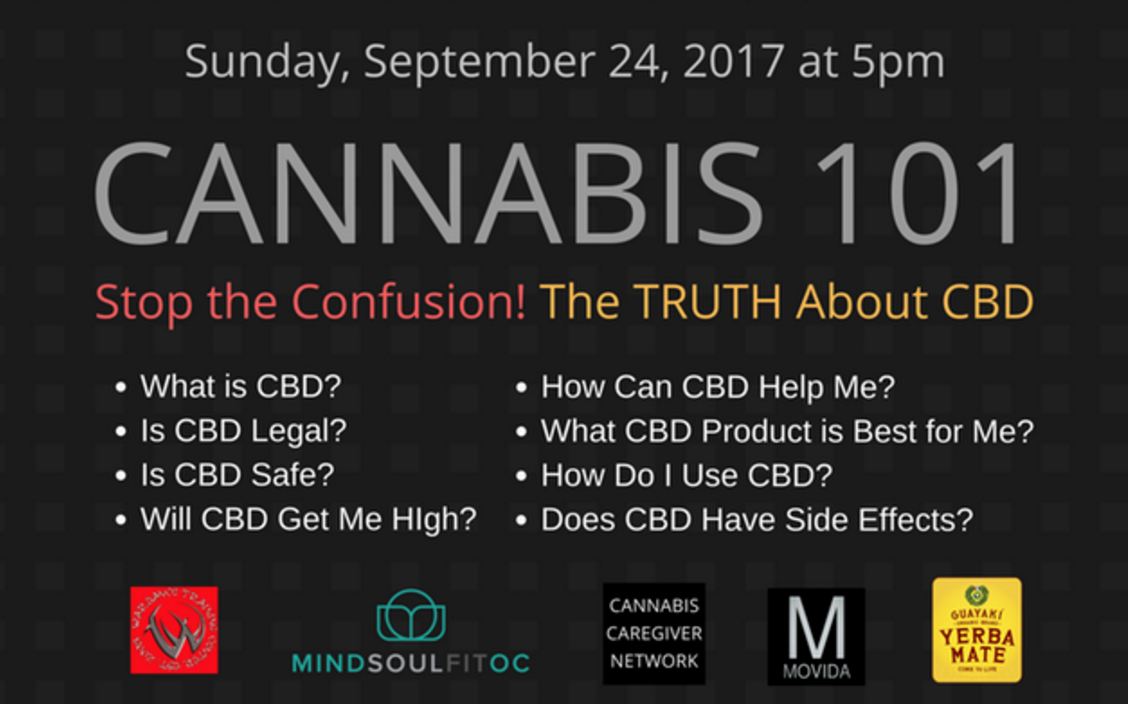 MOVIDA is excited to bring our most popular event back to the OC!
CANNABIS 101
In this hands on, interactive presentation we will remove the confusion and discuss the proper use of CBD to get specific results for specific conditions.
Stop the Confusion!:
What is CBD?
Is CBD Legal?
Is CBD Safe?
Will CBD Get Me High?
How Can CBD Help Me?
What CBD Product is Best for Me?
How Do I Use CBD?
Does CBD Have Side Effects?
It's going to be a Fun and Informative evening.
Mixer & Networking Event
There will be Music, Drinks, & Networking after the presentation. You'll have a chance to mingle with each other and have some fun!
FREE Raffle!!!
We will be raffling our signature CBD products throughout the night.
The Raffle is FREE to enter. You receive 1 ticket just for attending and there are fun ways to "earn" additional tickets to increase your chances of winning. :-)
…