on December 27th, 2017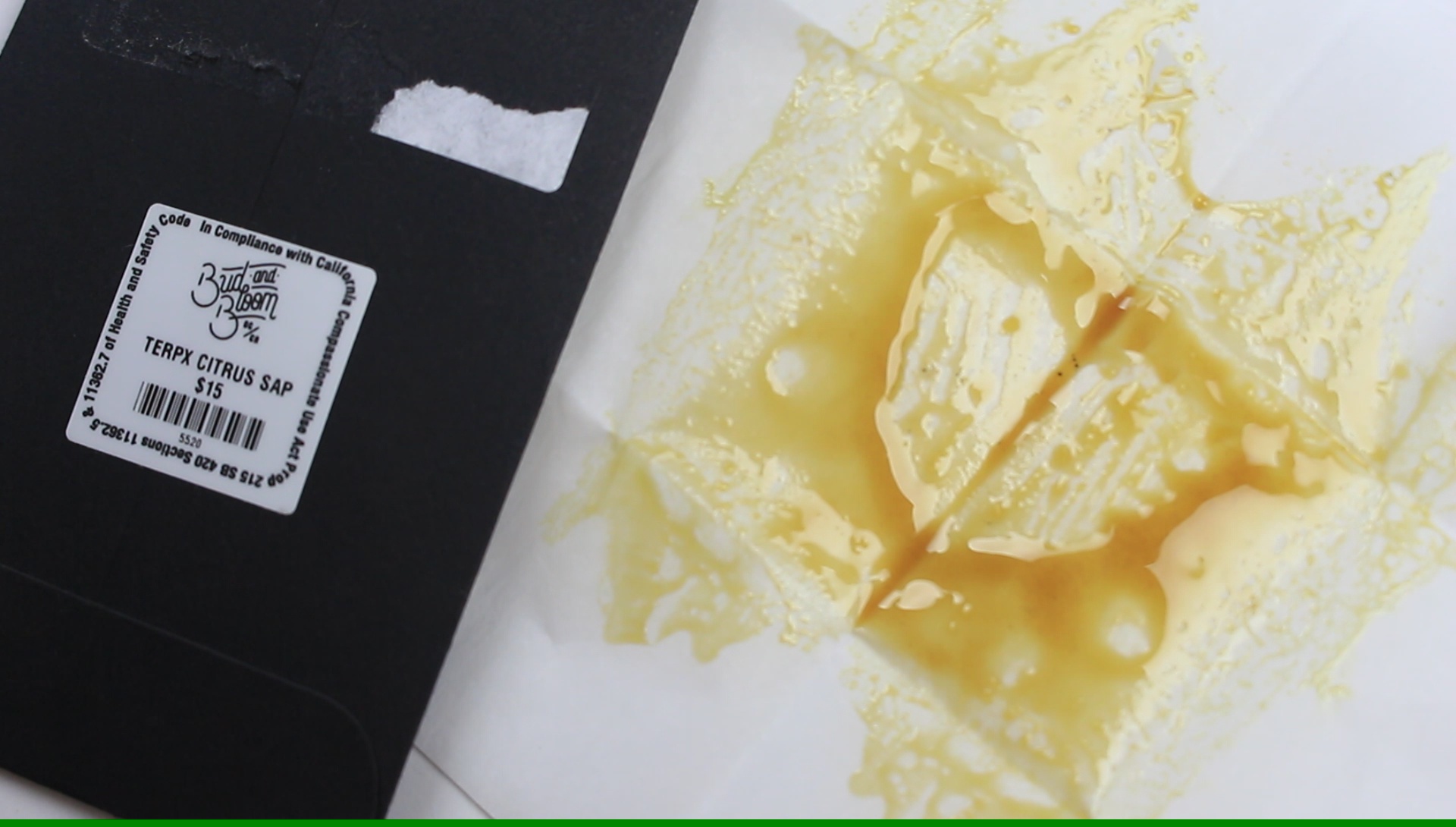 Completely unstable living up to it's name 'sap'. Lose a lot to paper, really hard to scoop up, something to keep in the freezer.
Super citrus taste. Not like Tangie where you get a sour funk, it's straight orange peel, even slightly warmed if anything like a baked good. Smells great when you open the package. Not crazy loud, but very strong smell.
Solid sativa high. Not the best, but not the worst. It gives you energy, but not as much as Tangie or Green Crack.
Pretty smooth dab. Flavorful, with good smoke body, without as much lung weight as more lipid heavy or moist concentrates.