on Thursday, January 25 2018 @ 04:00 PM - 09:00 PM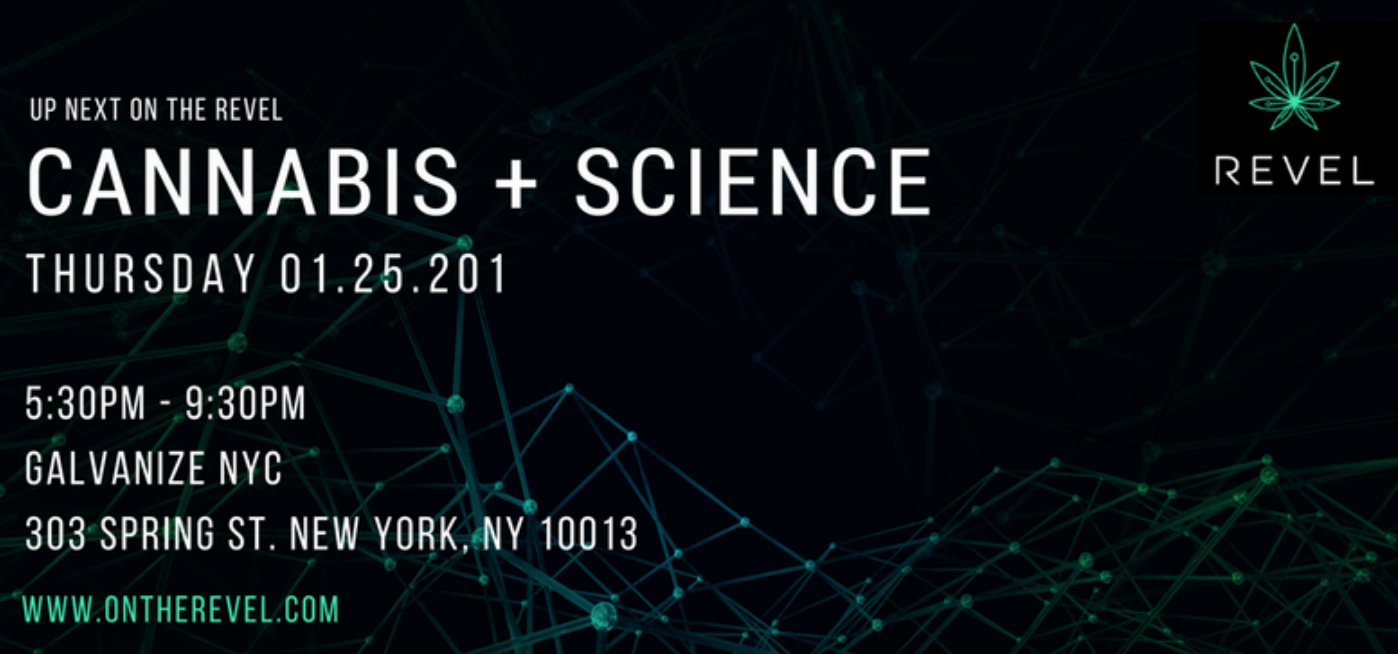 Get ready New York! If you're interested in the cannabis genome project, next generation cannabis research, or manufacturing of concentrated cannabis products (extraction / decarboxylation / refinement / distillation) then this event is NOT to be missed!
UP NEXT ON THE REVEL
LEADERS IN CANNABIS + SCIENCE
We couldn't be more honored to have some of the most interesting and innovative leaders in cannabis sharing their stories at this event. Join us as they discuss their personal journeys into canna-tech science and present how, by solving the complex challenges facing the industry today, they are defining the next generation standards and practices.
…