on Saturday, July 15 2017 @ 05:00 PM - 09:00 PM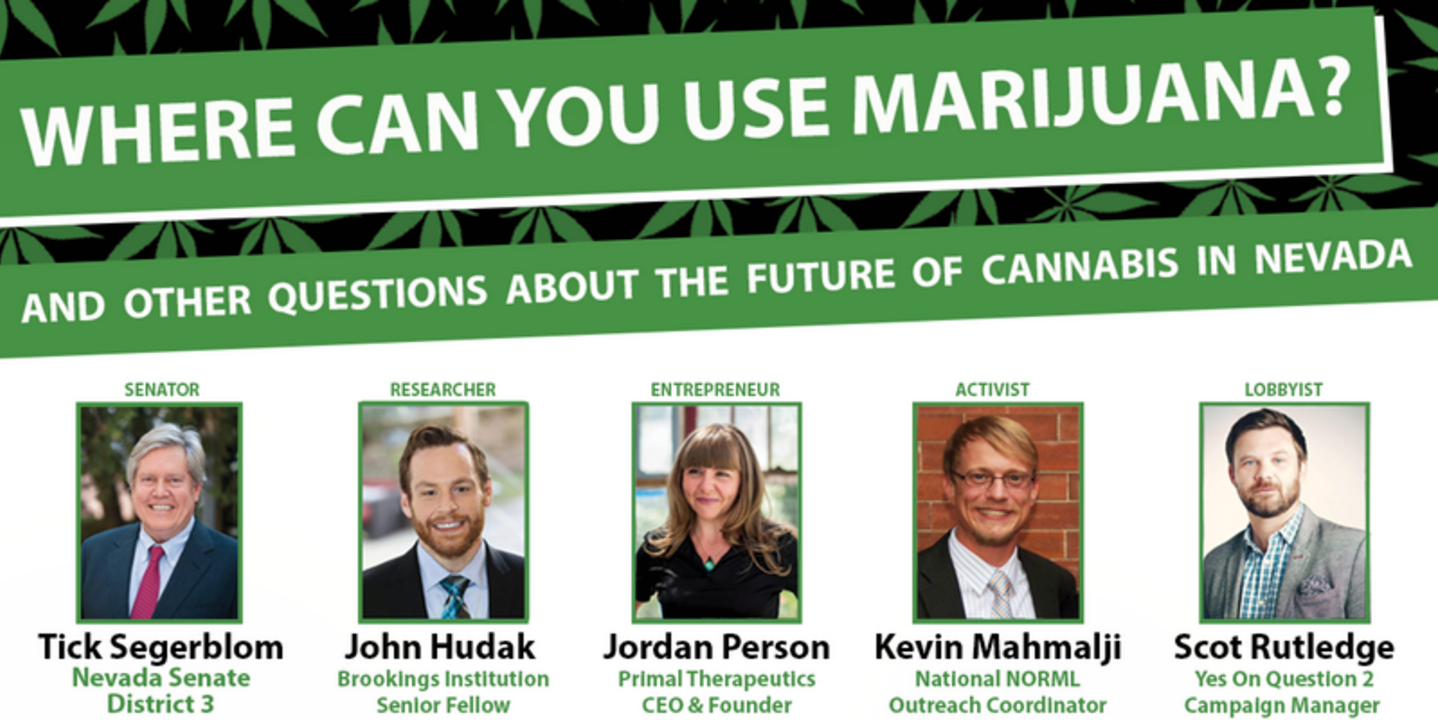 Have questions about the new marijuana laws and legal changes coming to Nevada, but not many answers?
Come to the Las Vegas Community Cannabis Panel and have your questions answered by experts who actively shape marijuana policy both locally and nationally! The Panel will be Saturday, July 15th at 5pm in UNLV. We're planning on having two panels, one on the future of recreational marijuana and the other on the future of medical marijuana in Nevada. Half of the questions will be collected before the event, and the other half will be asked by audience members at the panel event. Refreshments will be available at the event, and the first 100 attendees will receive a FREE Chipotle burrito! Brought to you by The J. Whitney Group, DB Labs, Oasis Medical, and Freedom Leaf.   ##### Who: Hosted by Las Vegas NORML and UNLV's Students for Sensible Drug Policy.
What: A community panel discussion where Las Vegas citizens will have the opportunity to learn about Nevada's cannabis legalization progress from experts in marijuana policy both locally and nationally. When: Saturday, July 15th from 5pm to 9pm Where: UNLV's Greenspun Hall (Southeast corner of UNLV campus on Maryland) 4505 S. Maryland Pkwy Las Vegas, NV 89154
Panelists: + Tick Segerblom, State Senator for Nevada + John Hudak, Deputy Director of the Brookings Institute + Jordan Person, CEO of Primal Therapeutics + Kevin Mahmalji, NORML's National Outreach Coordinator + Scot Rutledge, Campaign Manager for Question 2 + Juhlzie Monteiro, Nevada Cannabis Nurses Magazine + More Panelists To Be Announced!   FAQs:
…