on September 26th, 2017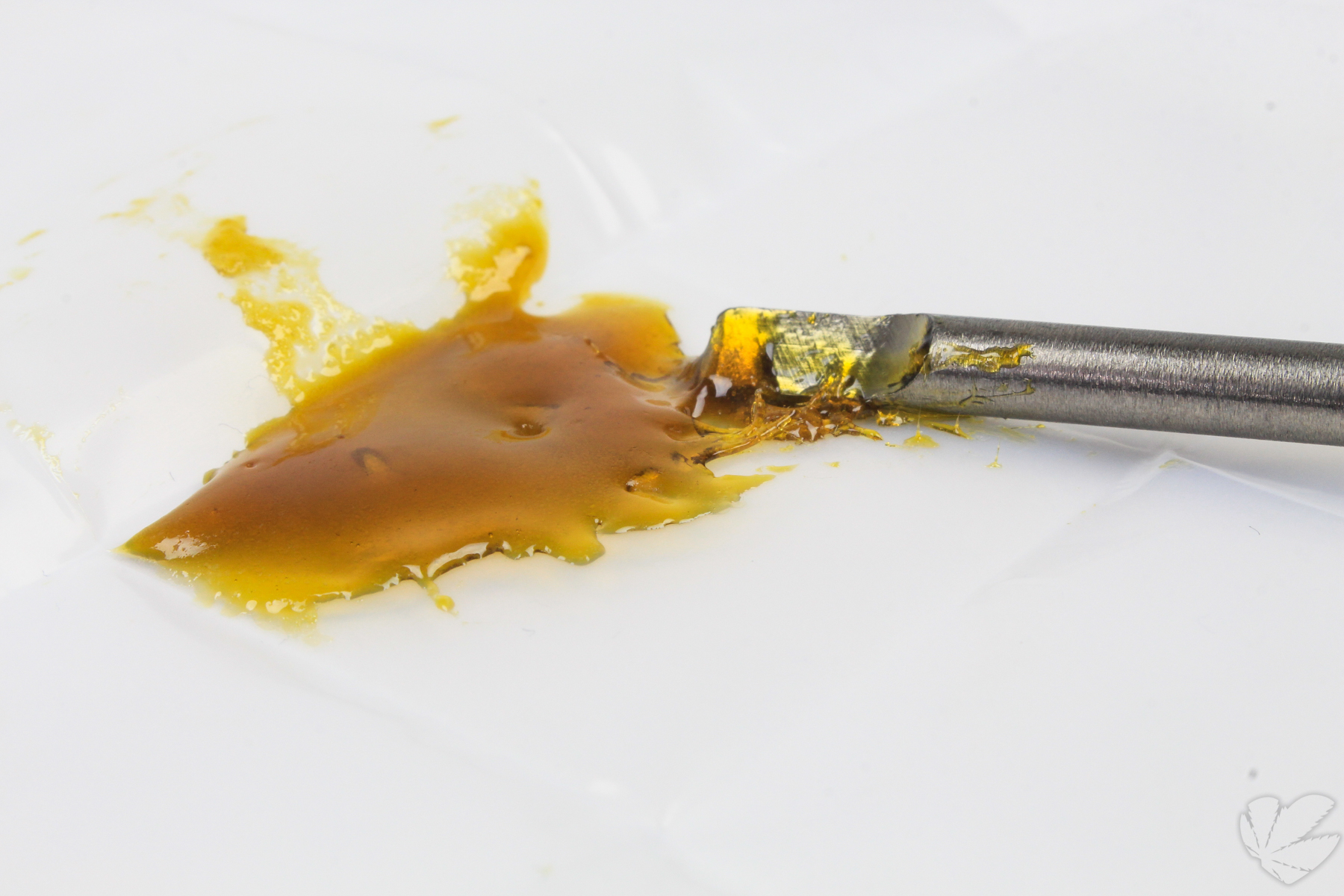 I love weed that tastes like candy. Add some fruity grape to it, and I'd be questioning if I'm smoking kush or koolaid if the taste wasn't so organically convincing. That's one of the many reasons this golden Purple AK by TerpX got smoked up the fastest this week out of our hash oil stash. From it's incredibly sweet and fruity flavor, to the uplifting sativa high, to the stellar quality regardless of the low price -- this stuff is fuego my friend. But don't let these few sweet sentences convince you. Much like the Purple AK, you've got to take a few more hits to truly appreciate the quality of the kind.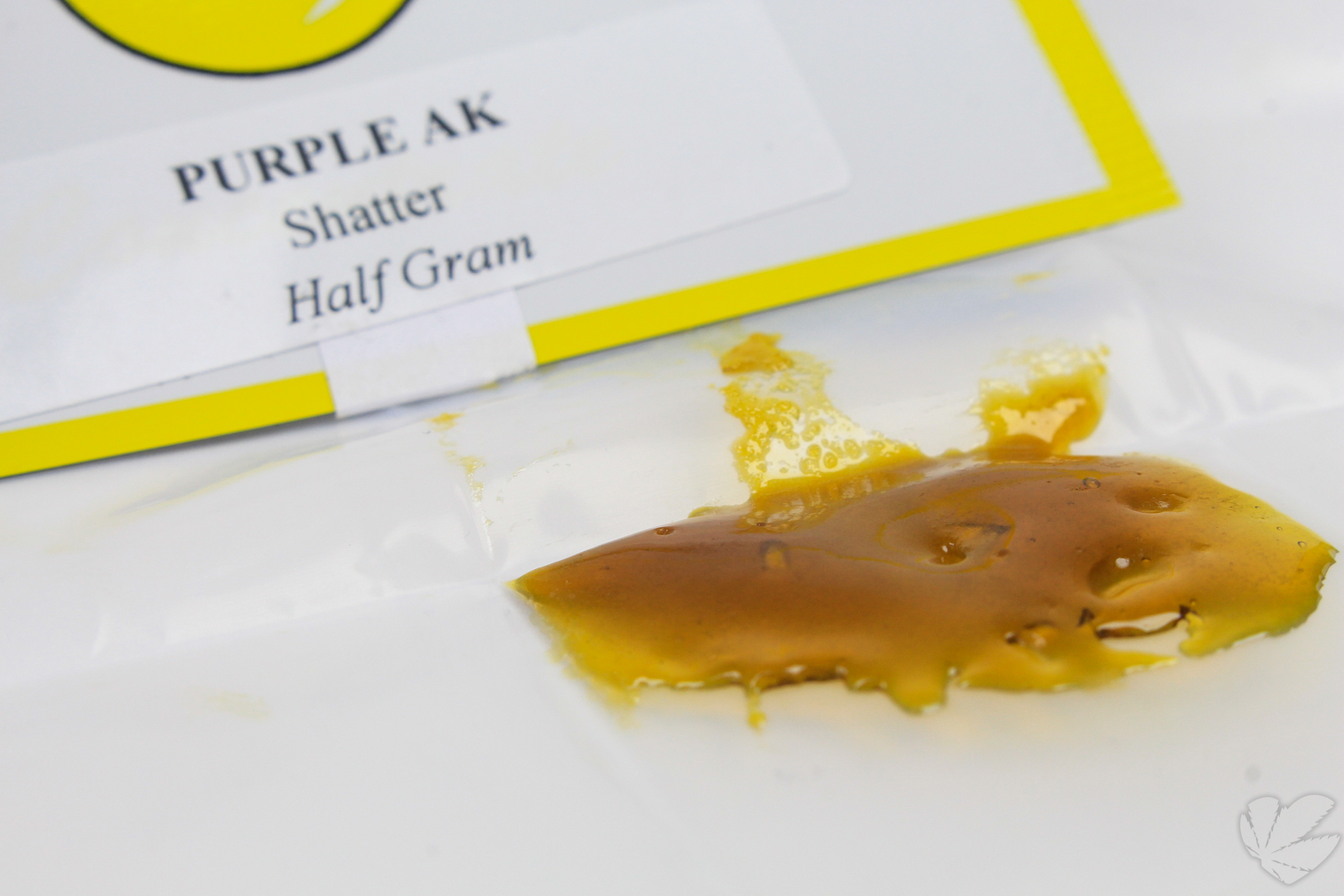 I picked up a gram of this Purple AK by TerpX from Bud and Bloom in Santa Ana for $15 a half gram. It's hash oil derived from trim (not the nugs), which you can tell by the price...but that's the last place that you'll see it. From the packaging that's higher quality than those tiny paper envelopes, to the concentrate itself that looks golden and good -- you'd be hard pressed to guess this was trim run. It was a little disappointing opening hash oil labeled "shatter" and finding anything less than shards of golden glass. Upon closer inspection with my camera's zoom though? You could see the Purple AK had a consistency similar to terp sauce, very sappy, where you get almost lipid-like matter immersed in honey. Whether it's an excess of terps, or just plant waxes, only the lack of lab tests would be able to tell.
But let's talk dabs. Cause that's what matters, you can walk into a dispensary or see pics on Instagram that illustrate the consistency. It's the flavor that never comes across in photos. And this Purple AK is full of it. One hit and your mouth is dancing with insanely sweet flavors of candy, grape, and other fruity tones. If you've ever had an AK-47 strain or derivative, you're familiar with the almost fake taste of candy, like chewing on those hard Sweet Tart candies when you were a kid. But in your lungs. It's unreal if you're unfamiliar, and always welcome to the already initiated. Then you mix that with a fruity grape flavor from the purps. It's like a weird version of some fruit punch kids drink, but not as artificial in flavor. Despite the terpene party in your mouth though, this strain wasn't too smelly.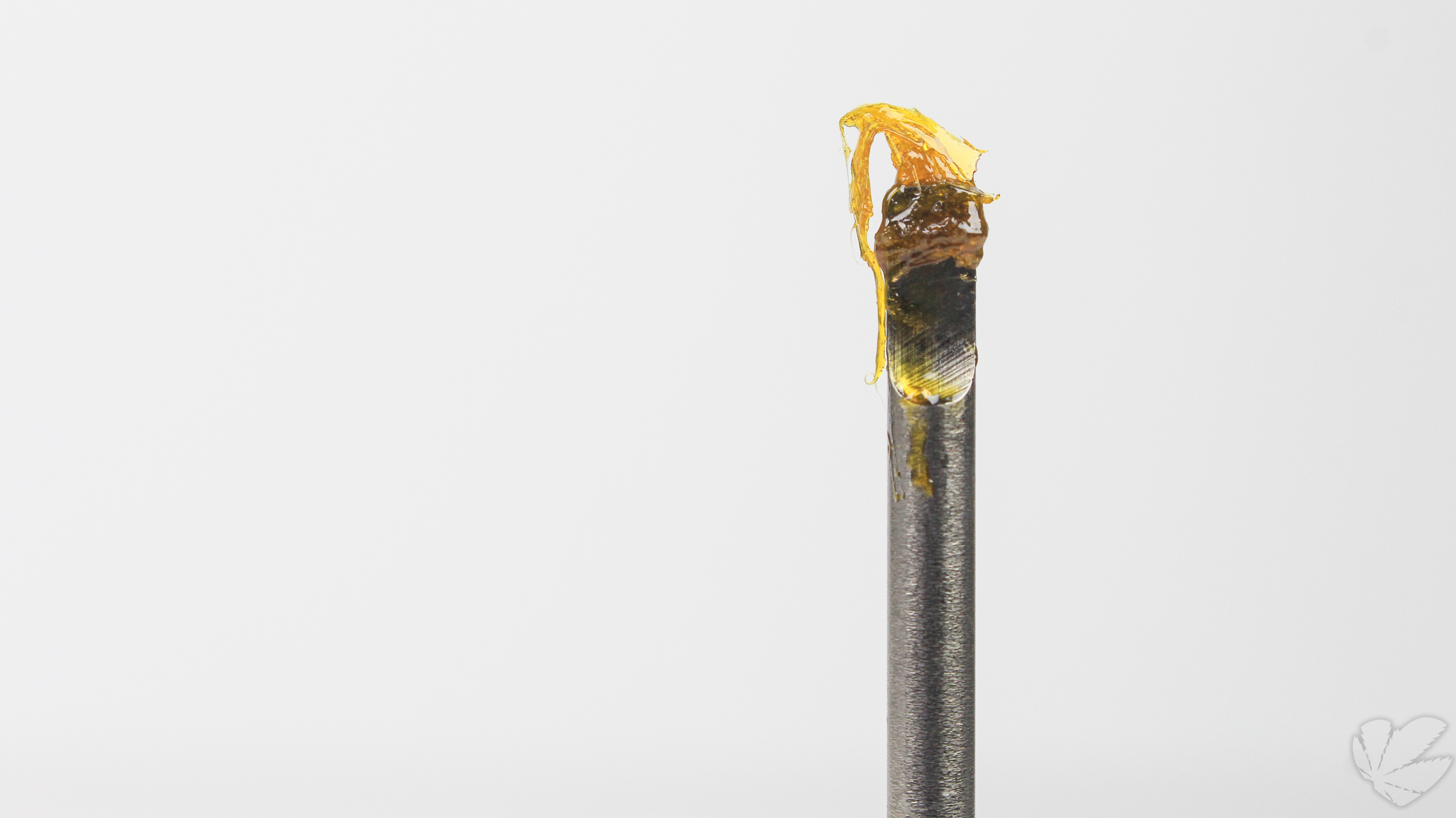 The high was great too. Love me uplifting sativas. This Purple AK gets you high and happy, a wonderful mix. It's still a hybrid, with indica dominant qualities present in the experience. It was relaxing, in a non-couchlock kinda way, where you're comforted of any anxieties. The sativa side was in full effect though, with an energizing buzz helping me power through my day. I was fairly mentally clear smoking this at high doses, though it's not as crystal clear as strain's like Jack Herer or Tangie.
After smoking up the entire gram in the span of just a couple days, I can easily say this has been one of my favourite strains in a while. A solid sativa with a satisfying taste, and it's hash that doesn't break the bank. TerpX has been doing an amazing job of supplying southern California with a steady supply of high quality concentrates for affordable prices. Although the quality ranges from strain to strain, this Purple AK is a prime example of what TerpX does well -- terp preservation. This sample of Purple AK gets a 9/10 in our book, for it's super sweet terps and solid sativa stone.