on November 16th, 2017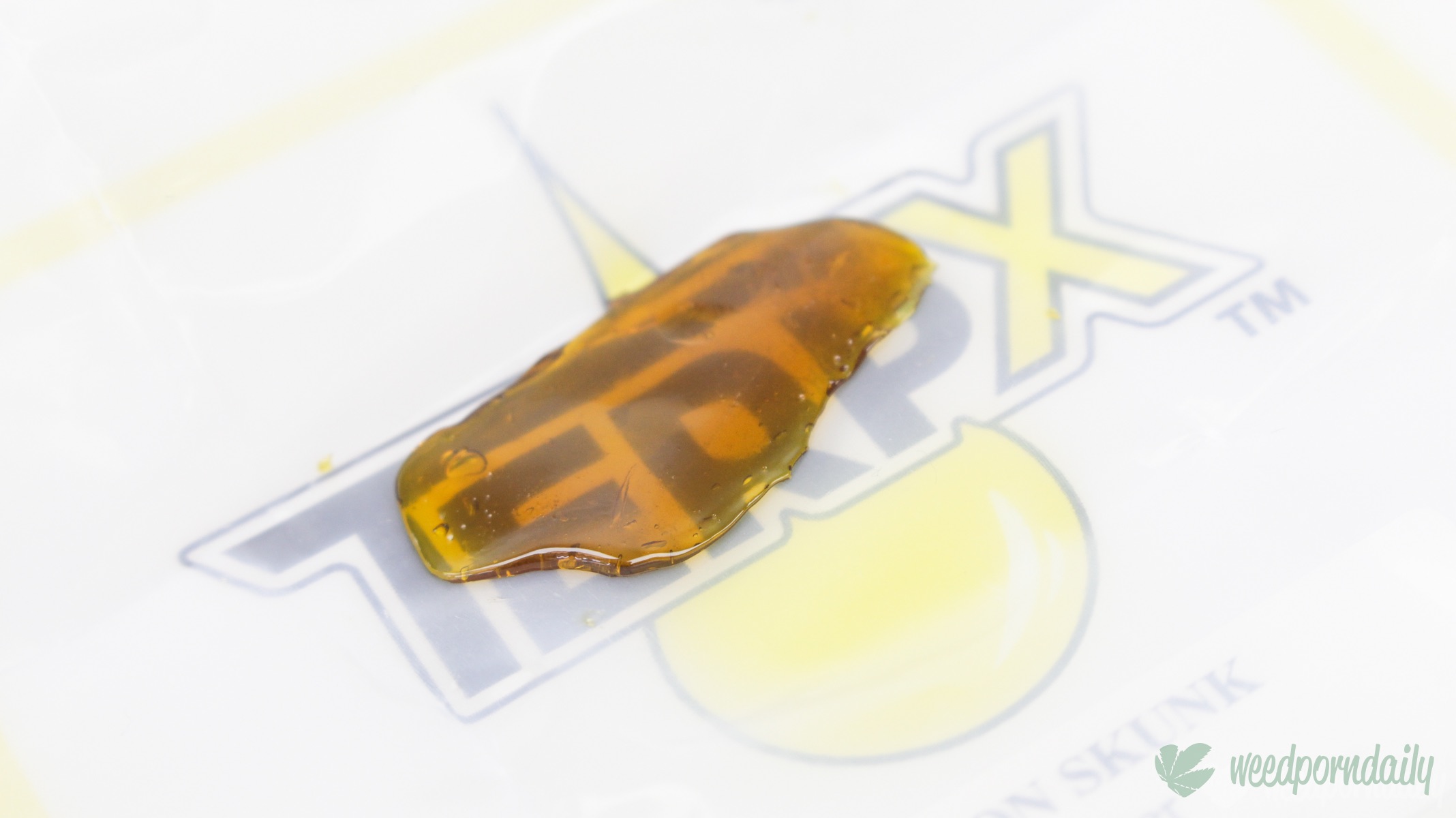 We've been smoking a lot of TerpX around here. Mostly because it's so cheap at $15 a half gram. But it's also because of their consistent quality and flavor, every time we get shatter that's got live resin flavor. And this Lemon Skunk is no exception to the rule, it quickly became my morning "coffee"-like dab. An energizing sativa that tastes sweet and citrusy, I'm sold every time. After dabbing about a gram of it over the course of a week and half, I've been able to experience the entire spectrum of this strain and extraction.
I picked up this Lemon Skunk shatter from Bud and Bloom. The packaging is the same strange plastic foldover baggie situation as their other strains. The extract artists over at TerpX are kind enough to put this on PTFE paper, a stronger alternative to parchment paper. You can stab and scratch away at the shatter without worrying about it ripping the paper as easily. Not that you'd need to with this stuff though, this shatter was the perfect consistency to just snap and pull.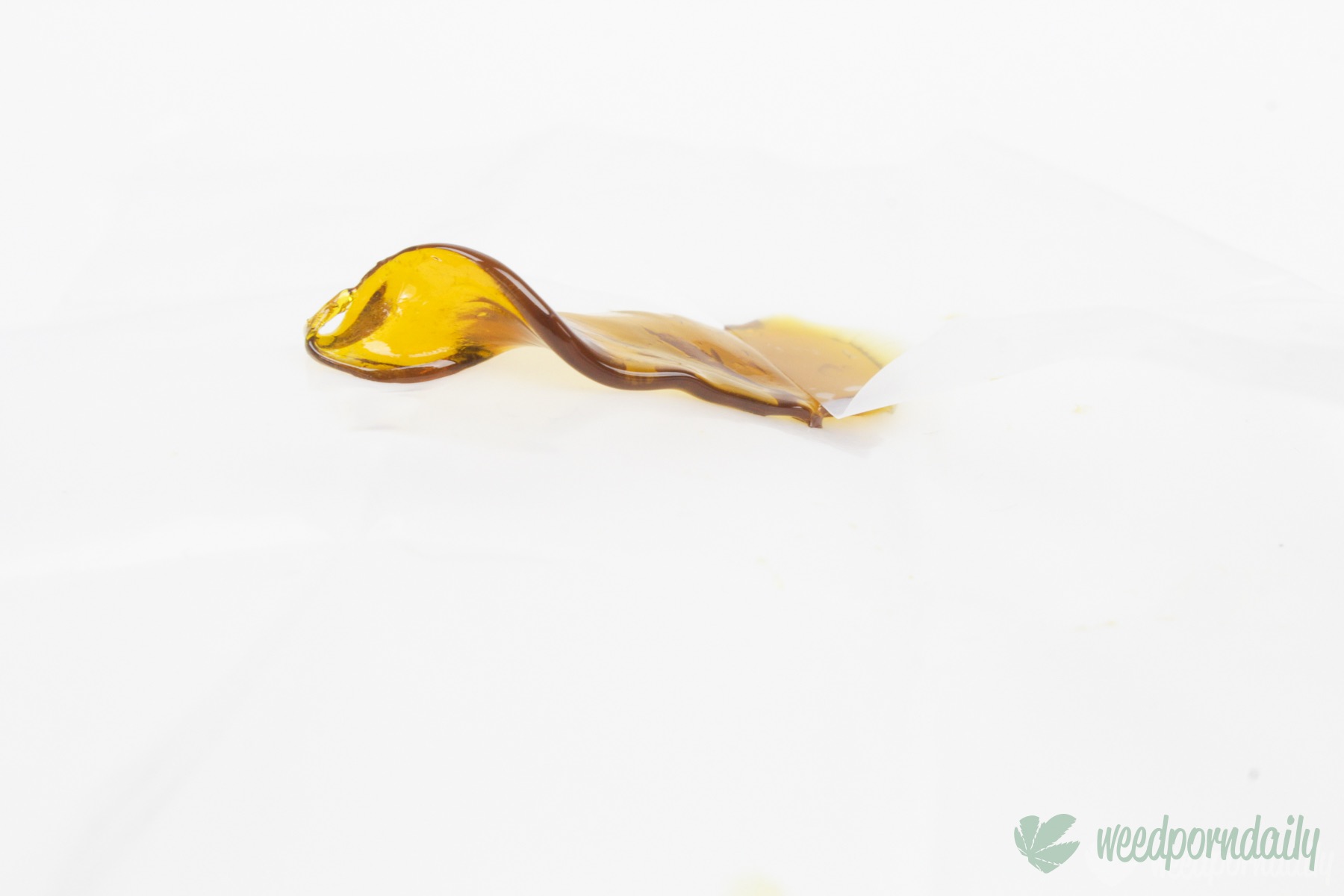 Normally with a lot of the TerpX concentrates, they're so loud you can smell it on the paper and get an impression of the flavor before smoking. Since this sample was so stable, I wasn't getting the kind of "terpy" live resin type vibes. But that immediately changed one low temp dab later. Your mouth is bombarded with a tart citrus flavor, with a back end of haze and skunk. It was a really true to the strain profile. Not as sweet as other lemon/citrus strains, but it was a nice change from the fruitier side of the terpene.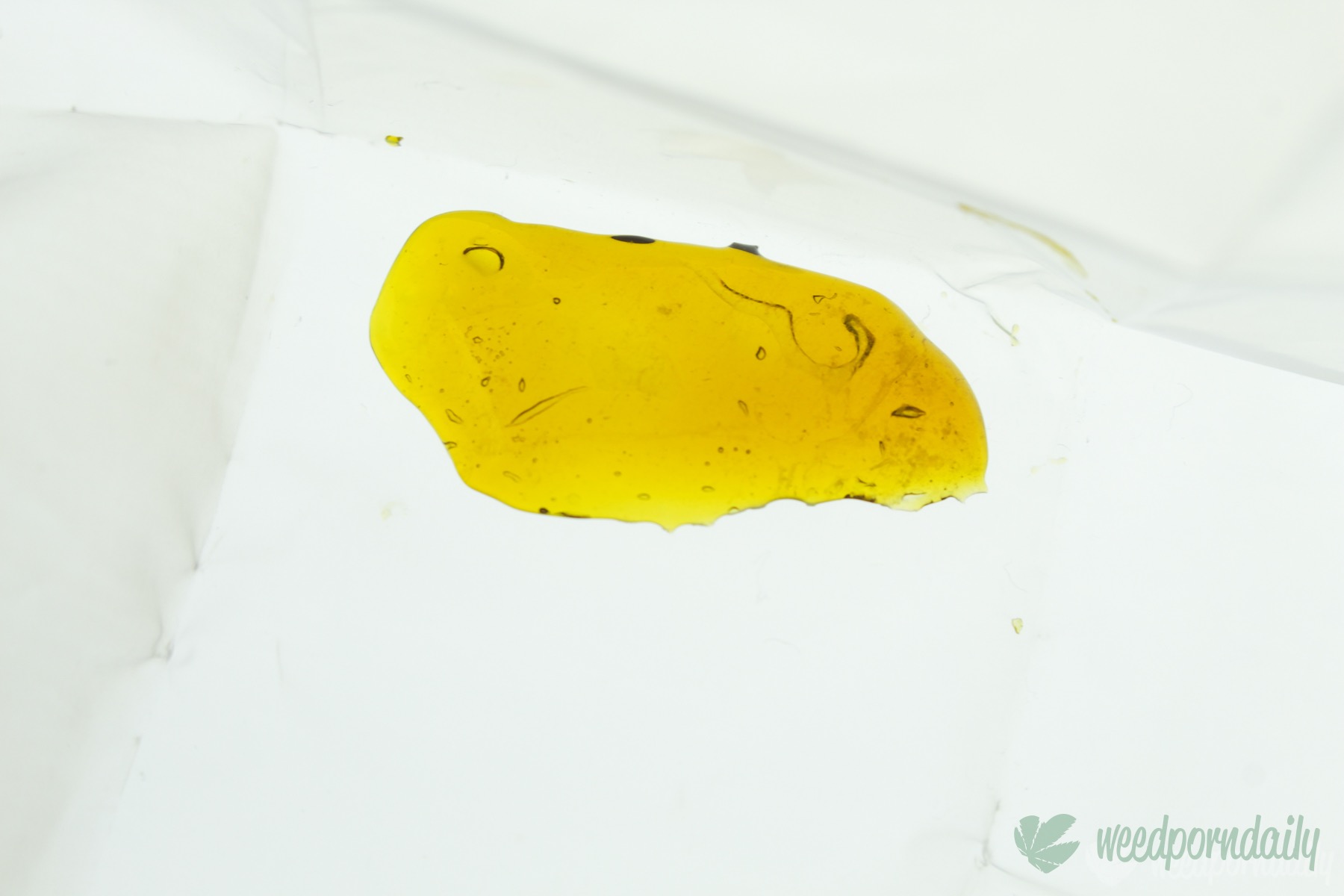 The high was really the selling point for me. I love strains I can smoke and keep functioning. The kind of weed you smoke and you don't get any confusion, couchlock, or dizziness. It feels like you're a superhero in a comic book because you feel so empowered and in the zone. It strips you away of any fatigue and minor pain and lets you push through the day. That's my kind of high, and Lemon Skunk gave me plenty of it. So much so, that I probably overdosed on this too often. And that showed me a slightly uglier side of the stone I hadn't seen before. After a larger slab dab than usual, you'd walk away with intense paranoia and anxiety for 20 to 30 minutes. Not a strain you'd want to be high on in public.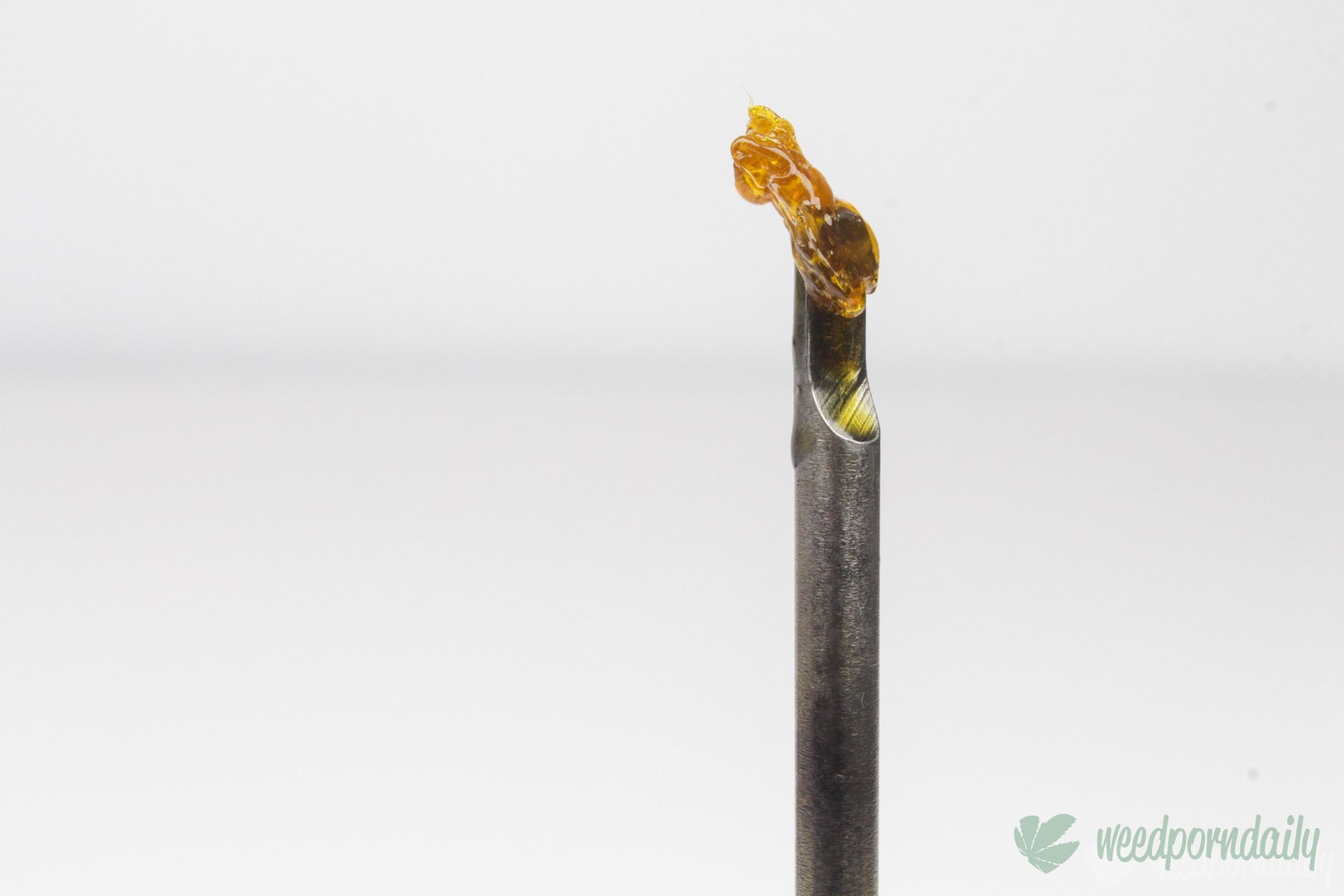 Beyond the overdosing, which is always a chance with such a concentrated substance, this was a fantastic smoking experience. I'd highly recommend this strain to anyone, new or old stoner, looking for a tasty uplifting sativa. This is the kind of quality I want to start seeing around this price range - no more of that poop soup earwax nonsense that burns my throat apart. Much love to the TerpX and Bud and Bloom crew for bringing this kind of quality medicine to the patients. This extract of Lemon Skunk shatter by TerpX gets an 8/10 in our books.