on June 22nd, 2016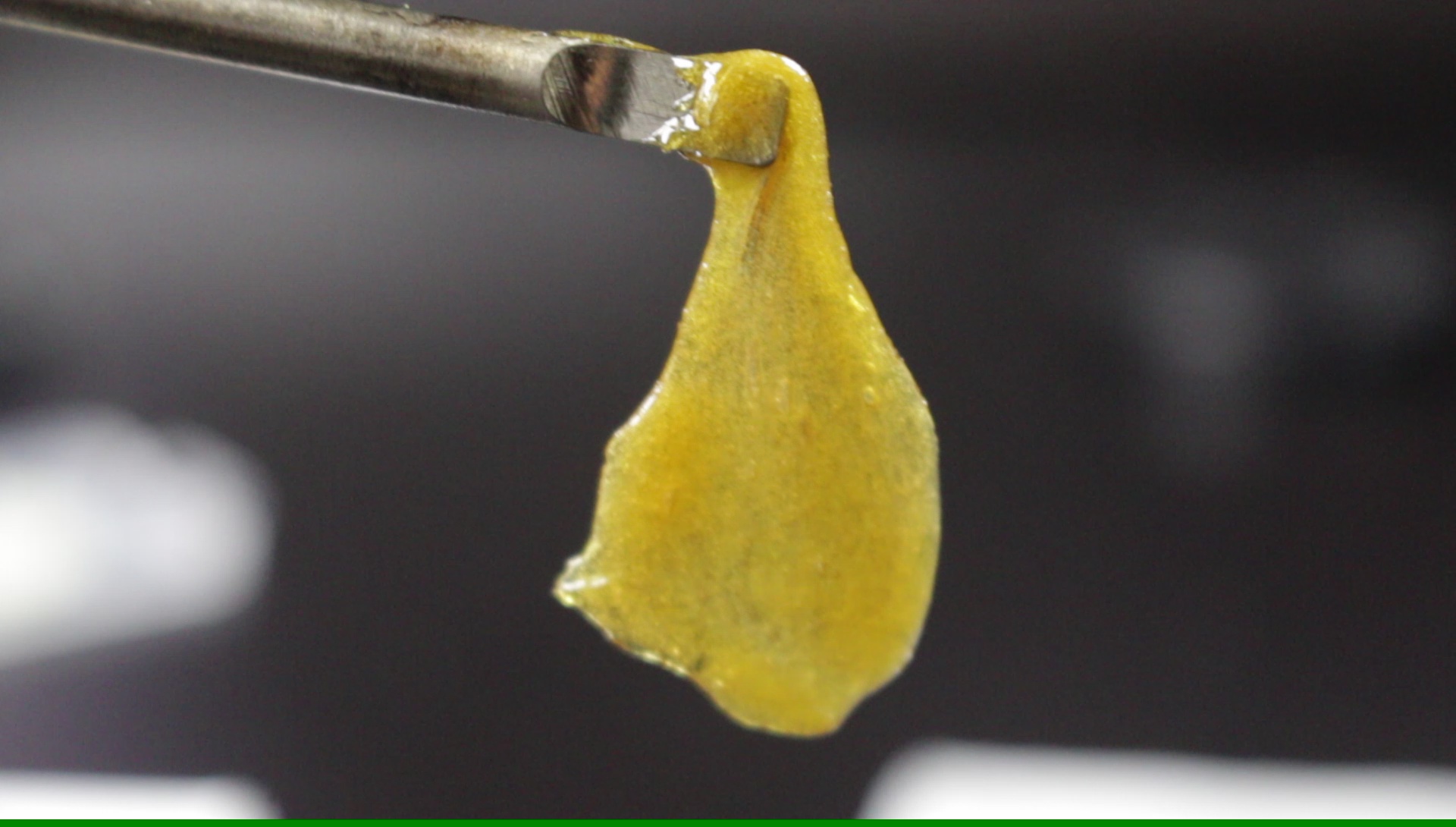 Durban Poison. You hear the name and it immediately evokes a dash of danger with your dank. This sativa dominant strain originated in south eastern coast of South Africa, from the city of, you'd never guess — Durban. A popular port city on the southern African coast, local growers there tout this strain's purity with it's generations of growth in the surrounding hills. Most seed banks work to preserve these homogenous genetics by inbreeding rather than hybridizing this strain. Durban Poison is one of the purest sativa strains on the market today, with a distinct difference in structure from the average equatorial, fluffier sativa. It's capable of producing fat dense and dark buds intermingled between it's long thin sativa-like leaves. We received this sample of Durban Poison from Tin Man Oil at the Cannabis Cup in southern California. I've had great experience with Tin Man in the past, they're concentrates have always been consistently quality, with great flavor, particularly for the price.
vlcsnap-2016-06-21-16h25m43s163
An aroma of sweet fresh spice, like clover, overcomes your senses from the first sniff. Unlike many strains with spicy terpenes that tickle your nose with pepper tones, this was a really refreshing flavor profile. I could sprinkle this stuff on a steak and it'd probably make it taste pretty bomb. The flavor comes through with the hits as well, with more of a sweet haze dominating the other terps.
vlcsnap-2016-06-21-16h28m46s076
In terms of consistency this stuff was decent. When we received the Durban Poison initially it was a cloudy paddy of deeper orange sap. After leaving it laying around for a couple days it began to lose it's transparency and became more opaque, like the texture of brown sugar. And after a few weeks, it's finally turned to a very stable budder that smells dank and crumbles beautifully. We had similar experiences with previous nug run BHO from Tin Man Oil, you can see us smoking autobuddered Sour Diesel from Tin Man in our recent Stoned Disneyland trip, and due to the cold climate, the budder turned back into a shatter overnight.
durbanpoison-bho1
The high from Durban Poison is pretty solid. You get hit with an immediate narcotic sativa stone that coats your entire body down from your head. It's not a clear mental high, it's slightly cloudy with a side of slightly stupid. No paranoia and no anxiety. Durban Poison isn't something you'd smoke before work, though it would be nice to kick back with toking with friends.
vlcsnap-2016-06-21-16h30m14s274
Durban Poison is a strain I'd recommend to anyone looking for a different kind of sativa experience and don't need to focus incredibly for a few hours. Surprisingly, the strain didn't live up to it's infamous ability to increase horniness. I personally didn't find any specific sexual arousement in my stone. Despite the lack of sex from my smoke, I was certainly satisfied with the quality of the extract. Tin Man Oil did an excellent job of concentrating Durban Poison down to it's essence, and it was an absolute pleasure from first dab to last.
durbanpoison-dab1